Get to Know Our Company Culture
SocialVolt began in 2009 when many businesses were just leaping into the social media frenzy. Our founder, Scott Oppliger, recognized that there were many tools on the market for individual users but no enterprise-ready solution for social media management. He set out to develop a social media platform that would encompass publishing, risk management, compliance, workflow, campaigns, brand monitoring and analytics. Today, SocialVolt's talented, passionate team is making Scott's vision a reality.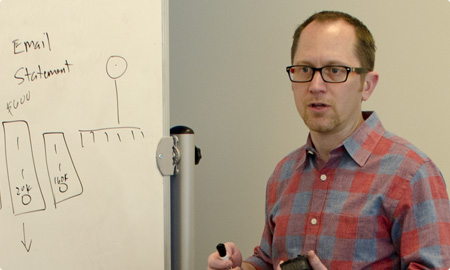 Our Focus
SocialVolt's social media management platform is designed for three key audiences:
Social media users across marketing, public relations, customer support, sales and product development
Security and compliance officers who are concerned about policy enforcement and risk management
Executives who want to know that social media is worth the investment
Our platform delivers the ease of use, efficiency and structure that social media users truly need, while also providing the control and evidence that regulators and executives demand. We believe that it's not only possible but practical to build these diverse requirements into a single social media platform for the enterprise.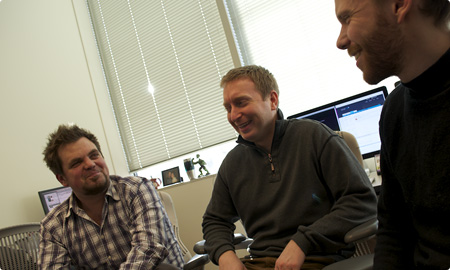 Our Philosophy
The SocialVolt team is on a mission to change the way businesses, agencies and non-profits manage social media. Organizations today are juggling dozens or hundreds of social media accounts across multiple networks and business functions. They can no longer afford a "tool soup" approach to social media that burdens the organization with inefficiency, lack of control and significant risk.
At SocialVolt, we believe there is a better way, and we're setting out to prove it. From design and development to services and sales, our entire team is guided by the following principles:
Keep the customer first. We value open, collaborative relationships with our customers, and we actively seek their input and feedback. The capabilities of our platform are mapped directly to real-world needs, and we keep our product fresh and relavant by listening to our customers every day.
Think creatively and independently. We're not in the business of duplicating what every other vendor is already doing. While we deliver the basic functionality that our customers expect from a social media management platform, we are primarily focused on solving our customers' challenges in new and better ways.
Work hard and have fun. At SocialVolt, we come to work every day with an "all-in" mindset and a good sense of humor. Our culture is important to us, and we work hard to maintain an environment where employees love to work, learn and grow.