Healthy Dose of Prevention:
Social Media for Pharma and Healthcare
Whether it's patient-level data or big pharma marketing initiatives, breaches in social media protocol can flatline sales
and destroy a research pipeline. Patients are hurting and want to connect with companies that can be good sources of education.
Pharmaceutical companies need to stay in touch and keep them up to date on the latest products and therapies.
"…especially appealing to organizations in regulated industries due to the system's audit features."
– InformationWeek's The Brainyard
The pitfalls:
Pharma marketing compliance rules are complex.
Intellectual property and marketing program must be kept confidential.
Large field marketing and PR teams are difficult to monitor for message appropriateness.
Personal and corporate accounts must be kept separate and secured.
The Consequences:
All communications must be recorded and retained.
Breaches of confidentiality are potentially illegal and expensive.
Hyper-competitive markets make any unauthorized sharing of product secrets possibly disastrous.
Trust, business and profits are damaged if privileged information slips.
A Better Way: A Healthy Love of Social Media, Without the Risk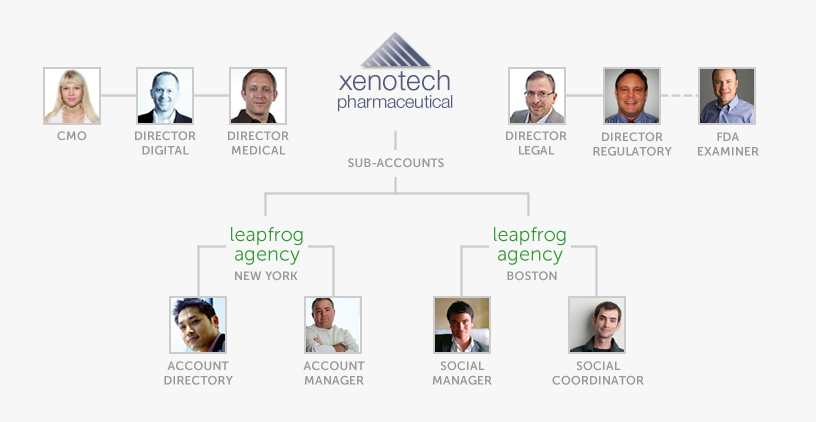 Social media marketing programs can reach more stakeholders, more quickly – and at only a fraction of the cost of paid media. As the hub of healthcare information, you need the worldwide reach; you need the speed of social media. You also need to comply with FDA guidelines for marketing.

Stop worrying and start publishing more in your social media channels. SocialVolt gives you the listening, moderation, review, and approval controls you need to engage your social media channels with confidence.

SocialVolt is used in highly competitive industries such as healthcare and is proven to work.

Simple social media listening, moderation and account management.
Protection against inaccurate, malicious or profane content.
Audit, search and sort - proxy logins track all users and their activity.
Five Ways SocialVolt Makes Your Social Media Communications More Efficient
1
Marketing team members and compliance officers work more quickly and more precisely.
2
Executives with legal and financial liability gain more confidence and clarity.
3
SocialVolt solutions experts provide on-going training and staff support.
4
Success is measured and monitored using concrete variables such as tweets, mentions, likes, shares – and sales.
5
You get a compliant workflow where messages are created, moderated and approved – by the right people, in one location.
Be confident knowing that your social medial channels are secure and that your messages meet FDA and industry guidelines. With SocialVolt, you have one location to manage social engagement, collaboration, listening and reporting across your enterprise.